FUTURE TREND MOTION PICTURE: MÖLLER VENTURES INVESTS A 6 DIGIT NUMBER IN EXPLANATORY-VIDEO PROVIDER VJSUAL
---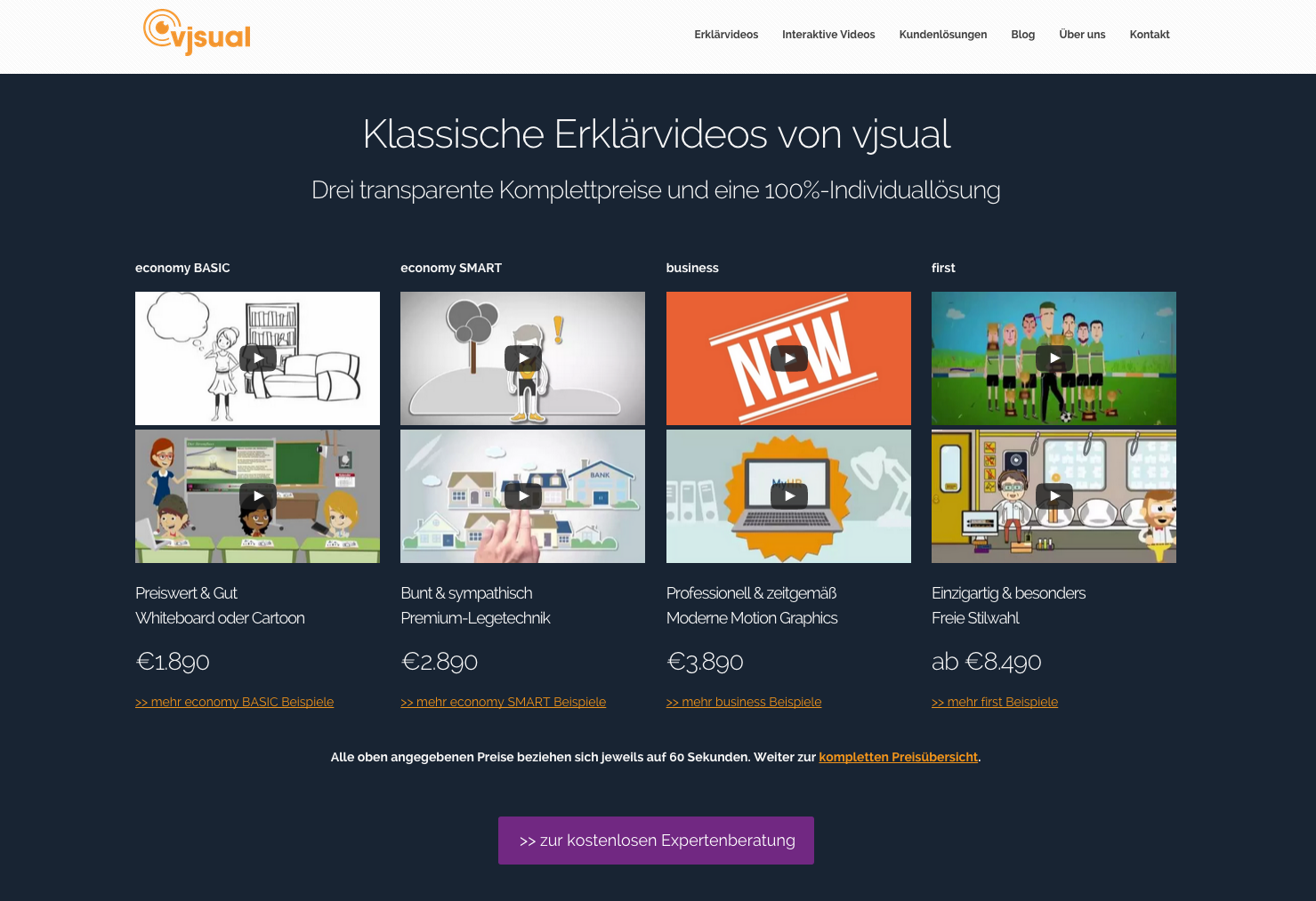 More and more companies are not only using videos to explain their company, their products or services, but also "Content as a Service" (CaaS). Reason enough for the startup investor Möller Ventures to invest 6-digits into the Berlin video provider vjsual.
Berlin, the startup incubator Möller Ventures is setting a big 6-digit investment on the business with moving pictures. The Berlin incubator participates in the explanatory video producer and CaaS provider vjsual, which is already present in nine countries.
Vjsual currently offers integrated video solutions in Germany, Austria, Switzerland, France, UK, Denmark, Sweden Norway and China, such as explanatory video, screencast or interactive formats for B2B companies. A launch in other countries is planned. "Explanations are meanwhile established instruments in online marketing and very popular for email campaigns, landing pages or also as an internal communication tool," said Marcus Schmitt, CEO of vjsual. "With our CaaS platform, we provide enterprises with immediate access to expert and standard video for HR and internal communications. The advantage is obvious – first-class content, low usage fees and immediately available – and, of course, in the corporate design if desired, "explains Schmitt.
The experienced Internet incubator Möller Ventures develops and invests in online business models and offers vjsual, as the largest investor, valuable support on the targeted path to the global market leadership in the segment moving image. "Our capital supports vjsual primarily in the development of new markets and the expansion of marketing campaigns," said Chris Möller, founder of Möller Ventures.
About Möller Ventures
Möller Ventures (www.moeller-ventures.de ) develops its own internet-based business models, build new startups in Berlin and invests seed money in startups. The focus is on marketplaces, B2B in the fields of automotive and life cycle. Möller Ventures actively supports investments in the areas of strategy, marketing and development. In addition, Möller Ventures develops digital business models for selected companies and participates in the foundings.
About Vjsual
Vjsual (www.vjsual.com) is a young, internationally growing company specializing in the sustainable improvement of internal and external communication. With integrated video solutions, such as explanatory videos, screencast and interactive formats as well as "content as a service", vjsual supports companies in making their communications more entertaining and efficient. In the coming years vjsual wants to become a worldwide leading company for "Content as a Service" in the video sector. Vjsual is currently active in nine countries.