5 MILLION EURO FOR CAMPANDA
---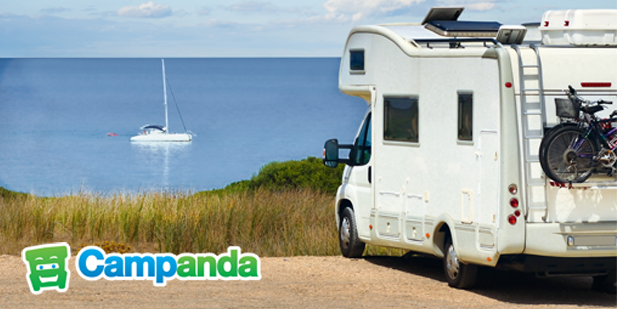 Berlin, May 27, 2015 – Campanda (www.campanda.com) has successfully completed its series A financing round. The European investment fund EcoMobility Ventures, Idinvest Partners, Ringier Digital Ventures AG, Accel Partners and Groupe Arnault will invest five million euros in the international booking platform, thereby expanding the circle of shareholders to the already existing Möller Ventures GmbH, Atlantic Labs (Christophe F. Maire) and b-to-v.
The capital will be used to advance the internationalization of Campanda and expand its marketing activities.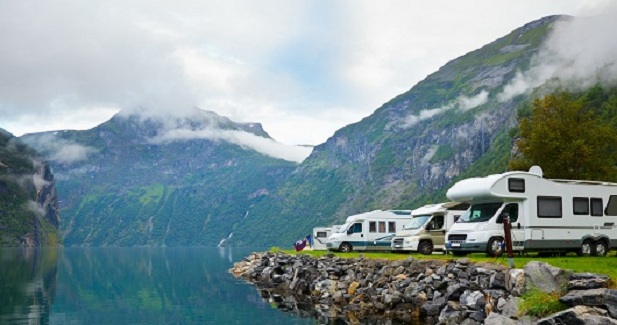 Behind Campanda and a team of 24 employees stands the founder and managing director Chris Möller. Prior to the founding of Campanda, the native Basler already successfully built erento, an online marketplace for rental items.
Chris Möller, founder and Managing Director of Campanda, commented on the successful completion of the financing round: "Since our start in mid-2013, Campanda has grown considerably and has established itself as a booking platform for the international rental of recreational vehicles. In the future, we will continue to focus on efficient growth and will expand the existing platforms and build new marketplaces. "
Andreas von Richter, Partner at EcoMobility Ventures: "Campanda combines the typical characteristics that we are looking for in our investments: an outstanding management team, a focus on a large and attractive market and a scalable business model in the mobility sector. We are very pleased to be able to support the team on its expansion course, according to the motto: Camping was yesterday, Campanda is today. "
About Campanda
Since its founding in 2013, www.campanda.com has established itself as an international online booking portal for RVs. Currently, Campanda has more than 21,000 vehicles in 32 countries.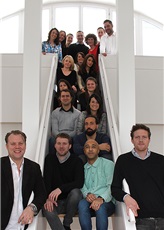 On www.campanda.com, customers have the opportunity to rent RVs and rent out their own vehicles. Campanda cooperates with a variety of commercial providers and private owners of RVs. Interested users are able to book the desired campers directly on Campanda.de with best price guaranteed. Local Campanda websites exist so far in six countries and the three languages ​​German, English and French.
Privat users can advertise their own camper on www.campanda.com/rent-your-rv free of charge and thus profit from the money for the time the customers don't use the RV themselves.
About EcoMobility Ventures
EcoMobility Ventures, founded in 2012, is the first European multi-corporate VC fund to focus on financing the next generation of sustainable mobility solutions. The fund is funded by SNCF, Total, Michelin, Orange and Air Liquide. The current portfolio includes six startups, including those that organize carpooling, build a peer-to-peer car-sharing portal, and provide innovative parking solutions. Over its lifetime, the fund aims to invest in around twelve startups that are active in the transport sector and whose business models are based on SaaS, marketplace and lead generation, eCommerce, mobile, or hardware solutions.
About Idinvest Partners
Idinvest Partners is a € 5 billion pan-European private equity fund, which emerged from Allianz in 2010. With € 1.5 billion budget for VC investments, Idinvest is one of the most active investors in high-growth technology companies in Europe. To this date, more than 140 technology companies from the fields of digitalization, energy and medical technology have been given risk capital by Idinvest.
About Ringier Digital Ventures AG
Ringier Digital Ventures AG is a company of Ringier AG. The focus of the venture capital company, founded in January 2015, is to invest in innovative digital startup companies that benefit from the broad range of media as well as the expertise of successful companies from the Ringier and b-to-v network. Ringier Digital Ventures «the startup for startups».
About Accel Partners
Accel Partners, founded in 1983, manages over $ 9.6 billion in capital and invests worldwide through its own teams in Palo Alto, London and Bangalore. With the support of Accel, entrepreneurs have created over 300 companies that have redefined their industry, including AdMob, Angry Birds, Atletian, BookMyShow, Braintree, Cloudera, Dropbox, Facebook, Flipkart, FreshDesk, Groupon, Kayak, MuSigma, Myntra, Perfint, Spotify, TaxiForSure and Virident.
About Atlantic Labs
Atlantic Internet GmbH, founded by Christophe F. Maire, is a venture capital company and incubator with a focus on international and innovative technology companies in Berlin. Current investments and startups include Medigo, Mimi, Clue, Monoqi, MorningGlory, Campanda, Vimcar and Locke8. In addition, Christophe is a member of the Management Board at Soundcloud and EyeEm. His previous holdings included Brands4Friends, studiVZ (Holtzbrinck), Plista (groupM) and Readmill (Dropbox).
About b-to-v
B-to-v is a venture capital company with representations in St. Gallen and Berlin and at the same time it has around 200 members of one of the leading networks of private entrepreneurs in Europe. B-to-v combines the industry expertise and experience of the entrepreneurs of their network with the long-standing venture capital expertise of their own team. With this investment approach, b-to-v has set itself the goal of achieving sustainable added value for its portfolio companies as well as for the investing entrepreneurs. Joint investing and the pleasure of the mutual financial, substantive and personal support from entrepreneurs to entrepreneurs form the core of b-to-v philosophy.